FAQ
Your questions & our answers
Frequently asked Questions
---
The following specialists can prescribe speech therapy for you: General practitioners, paediatricians, specialists in child and adolescent psychiatry, phoniatrists, ENT doctors, pediatric audiologists, social pediatric centers (SPZ / DBZ / MVZ), dentists, orthodontists, neurologists.
Please note that there can be a maximum of 14 days between the date of issue and the first date. It is therefore advisable to get the prescription shortly before the start of therapy.
Statutory health insurance companies assign speech therapy treatments as remedies to basic medical care. Both the examination and the treatment are therefore considered mandatory services.
The amount of the personal contribution as a legally insured person is stipulated by law: From the age of 18, a one-time lump sum of € 10 per prescription and an additional payment of 10% per service provided. However, since the co-payments are limited to a maximum of 2% of the gross annual income (up to 1% for chronically ill people), it makes sense to keep all receipts for all co-payments until the end of the year.
Private health insurances cover the costs of speech therapy to varying degrees. Please inquire directly with your health insurer before starting treatment.
For self-payers it is generally also possible to receive speech therapy therapy for reasons that are not medically prescribed. People whose voice needs special training or is exposed to heavy loads such as B. Singers, moderators or actors can also receive speech therapy advice and coaching for a fee.
You need:
Your medication prescription (not older than 28 days from the date of issue - if you ticked "Urgent treatment needs" 14 days)
possibly Medical examination reports (especially regarding the disorder, such as hearing test results, clinical reports)
possibly Aids (e.g. braces, electronic speaking aids)
The Logolo speech therapy service includes house and clinic visits. We can treat you for a fee at home or at a location of your choice even without an express prescription of a home visit.
At Logolo Logopädie, we also offer cooperation with day-care centers, schools and residential and care facilities, and we also work in your facility on site.
We are happy to take over the individual coordination of appointments with the facility for you.
There is no general answer to this question. This is always individual and depends on the disorder. In some cases, the therapist responsible can estimate a possible period after the diagnosis has been completed.
Yes absolutely. Even outside of the therapy rooms, you (with your child) should deal consistently and intensively with the therapy content so that it can be stored permanently and thus the ability to communicate can be expanded, developed and / or regained. In addition, a solid mother tongue is the most important basis for the later acquisition of a foreign language in school, as well as the written language. The therapist responsible will advise you individually and will be happy to give you homework.
How long is a prescription valid? The prescribed measures must begin within a certain period of time, otherwise the medication ordinance / prescription loses its validity: physical therapy, voice, speech and language therapy as well as occupational therapy are valid for not older than 28 days from the date of issue - if you ticked "Urgent treatment needs" 14 days.
You will normally receive a speech therapy prescription / prescription with a so-called "therapy frequency" of 1x per week; Depending on requirements, this frequency can also include 1-2 times a week or, from the start of treatment, twice a week.
You are welcome to change therapists. Please note that you will need a copy of the prescription if not all of the prescribed treatments have been carried out. The first therapist must make a note of the remaining amount on the copy.

More about Logolo®
---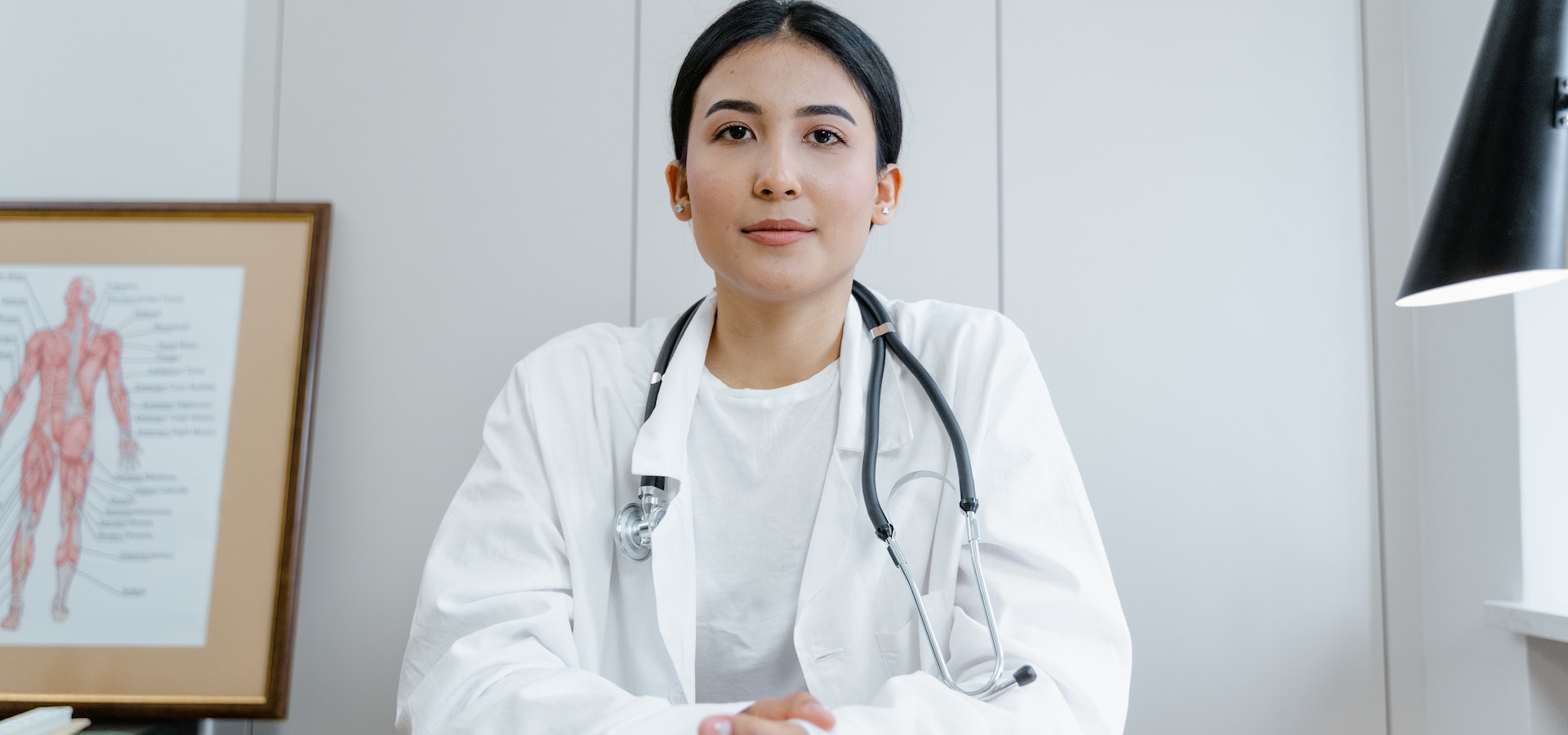 Cooperation partner
Through the exchange and dialogue in networks and initiatives as well as cooperation in cooperation and partnerships, we can draw on the experience of others and the knowledge of experts.
Read more »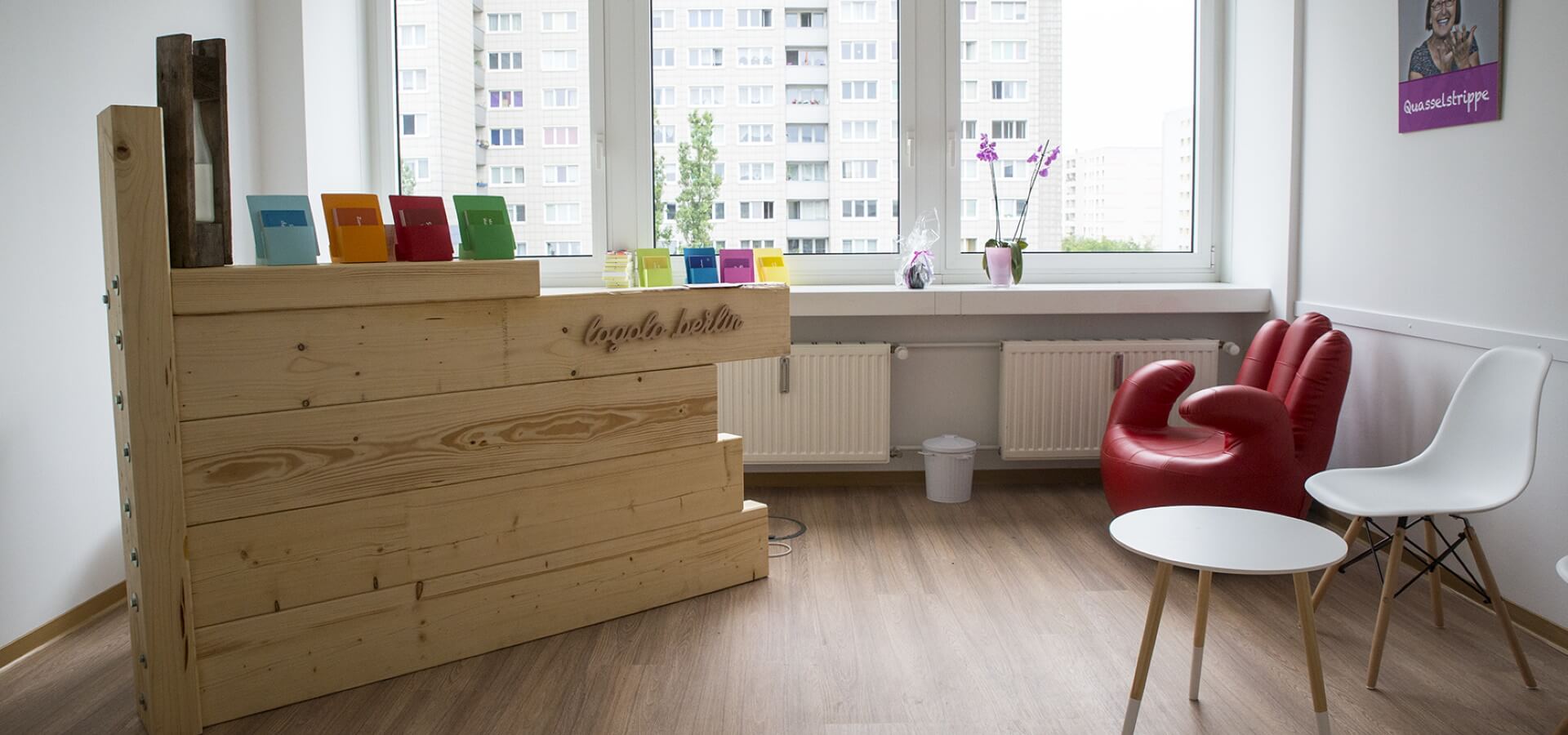 Practice rooms
Relatives are also very welcome in our practices. The premises have a bright, friendly waiting room that offers both adults and children enough space and opportunities to relax.
Read more »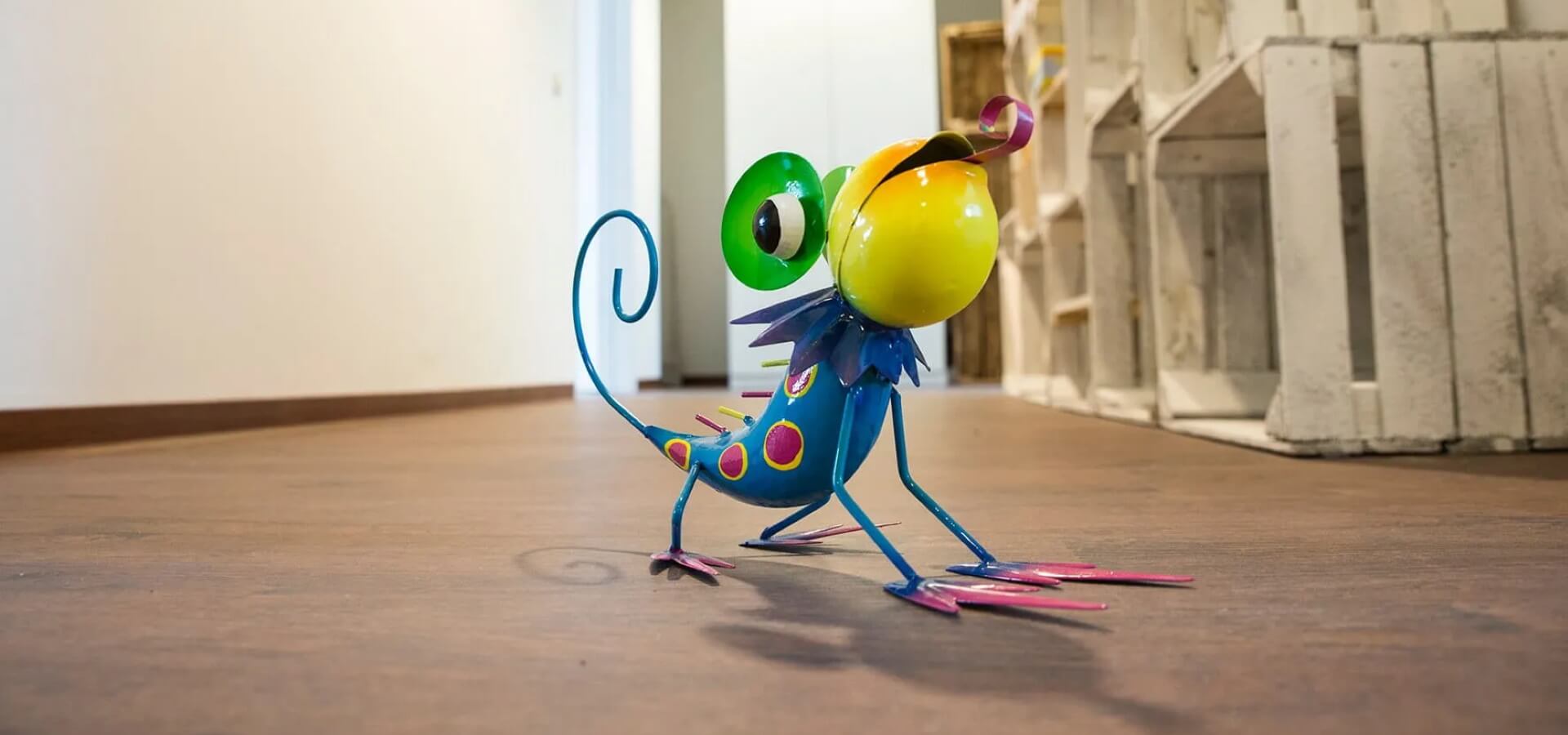 Jobs & Career
Logolo® wants to make therapists happy, that's why we founded ourselves and work continuously to offer the best possible workplace.
Read more »